Corn on the Cob (Corn Side Dish Part 1)
Mel shares one of her favorite side dish recipes, fresh corn on the cob cooked in the AquaChef. This simple and delicious way to cook corn, will surely become one of your favorites too.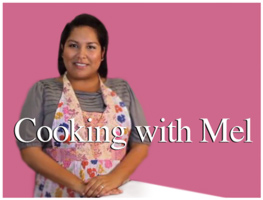 From:
Cooking with Mel
Cooking with Mel is a GourmetCookingOnline exclusive production, featuring excellent, fun and easy cooking videos, and sous vide AquaChef instructional demonstrations. Melissa will make every recipe one you can remember and reproduce with fantastic results on your own, or for your friends and family.