AquaChef Testimonials - Chef David Giana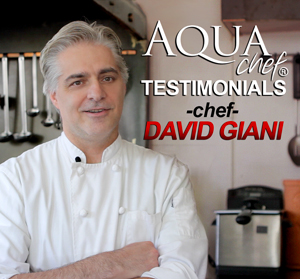 Not only is AquaChef a great tool for the average at-home cook, restaurant owners and professional chefs are also finding the AquaChef an indispensable tool when cooking. Here, chef David Giana discusses how the AquaChef has changed his approach and attitude to cooking, and how sous vide cooking with the AquaChef is now the standard in his kitchen!
More content listed below.